My mom was house-proud, like her mother and grandmother before her. We've had house-pride in our genes all the way back to the plains of Africa, where our dwellings were the subject of much bitchy comment around the watering holes. "Hut belong Mook: no beaks, no bones. How she find time? Me too busy skinning antelope."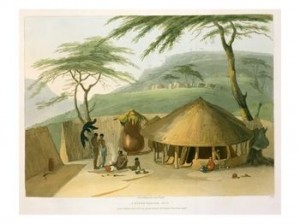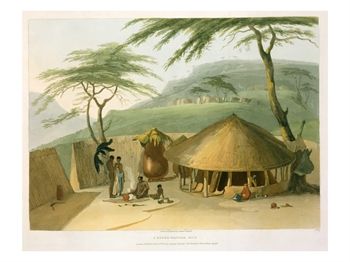 (Obviously I can't be sure what they sounded like. They might have spoken in iambic pentameter or Alexandrine verse. But that would be harder for me to imitate.)
My mother tried to instill this ancestral pride in me. Surfaces should be dusted, she told me, and clothes hung up. The space under my bed should not contain empty cartons of ice cream with spoons stuck to their sides (my version of beaks and bones).
But I had observed that housework was done by women, and that anything done by women was rated second-class in the Eyes of Society. Those judging Eyes wouldn't catch me doing trivial things like cleaning houses, making clothes, or having children. Instead, I read books and fantasized a lot.
Mom has the last say
In 1987, having managed, despite myself, to make some money, I bought a house. Another feminist gesture, because less than 2% of the world's property is owned by women, and until 1974, American women needed men to co-sign their loans. I Am Woman. Hear My Mortgage Roar!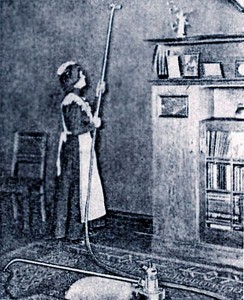 And at that point, my genetic inheritance kicked in. "Your house is always spotless," say my friends. Sure, because I won't let anyone in without at least a week's notice, during which I vacuum, wipe, and wax everything that isn't moving. Including the cat, if she's asleep. Luna has the cleanest fur in town and smells like Howard Naturals Wood Conditioner.
Dad's family does its bit
The fly in the ointment is that I had two parents. I'm not saying there wasn't cleanliness on my dad's side of the family. It's just that the main thing I seem to have inherited from them, aside from a classic nose and a Celtic temperament, is a hankering for old buildings.
Thus I didn't buy a spotless new easy-to-care-for house, complete with central heat, AC, a dishwasher, and a deck that wasn't in the process of falling down. No, I bought a Victorian "fixer." That word is misleading, by the way. It suggests that the house will fix itself, in the same way that the cat will ring up the vet and make her own appointment to be spayed.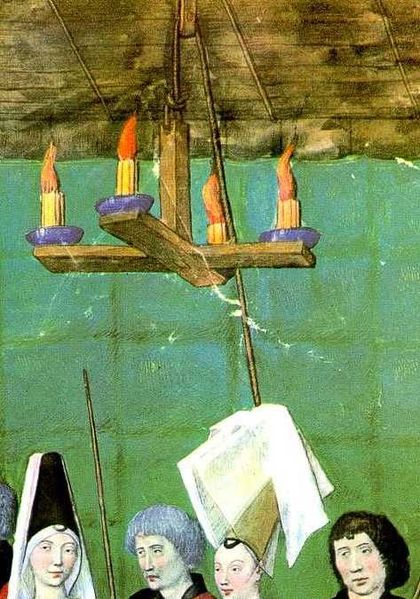 No,  it's you who do the fixing. And since my house was damaged by a fire in the 1970s and then abandoned for months, during which people stole the windows, built-in cupboards, and other original fitments, I've had to replace things.  Do you know about "creeping elegance"? You put vintage trim around the doors and suddenly the baseboards look too short. That antique chandelier you scored on craigslist: is it too small for the ceiling?
Now, just to bugger myself up further, I've agreed to place my house on my town's annual Historic Homes Tour in May. I've been on these tours. I know how people beady-eye through the houses, praising but also sometimes deploring the owners' taste in furnishings, wall colors, and even pets. "Tsk. An orange cat in a pink bedroom? I'd have gone with a Persian."
So it won't surprise you to learn that I've spent the past three weekends shopping for picture frames and light fixtures, while back at the house, my worker-bees, a rhyming couplet named Danny and Lannie, installed crown moldings, painted picture rails, and raided my supply of Dove Promises. Not that I blame them. I'd want more than a promise from Dove if I had to climb up and down ladders as often as Danny and Lannie do.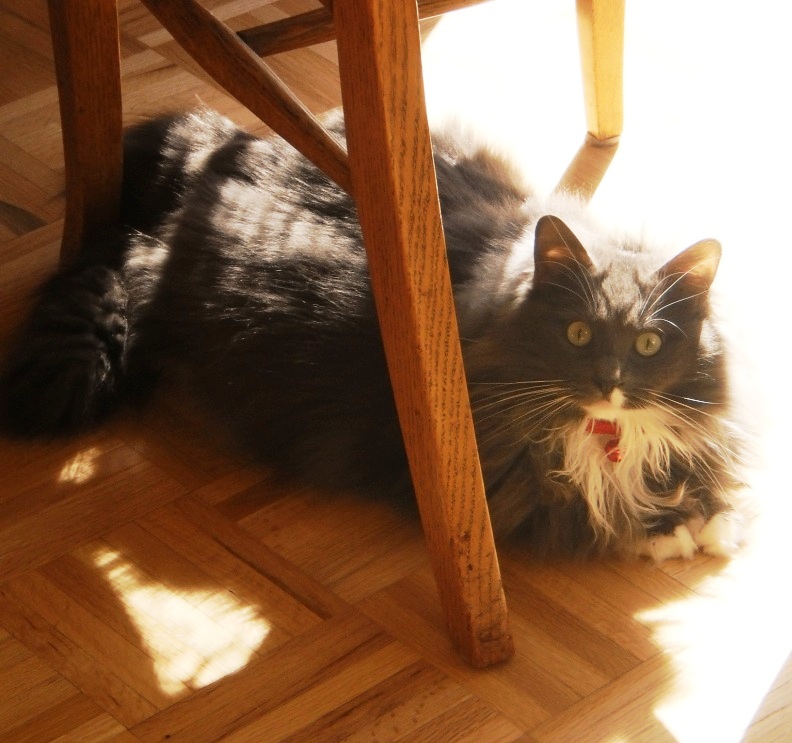 And we're not finished yet. I'll keep you posted, and as the day draws nearer when hundreds of strangers will walk through my house, looking for dust and judging things, I may put out a call for high-quality tranquillizers. So watch this space.
The cat. Should I have her dyed to match the sofa?
"Boosh Wanna Hut" by Samuel Daniell; "The Dedusting Pump," artist unknown, 1906; illustration of medieval chandelier from King René's Tournament Book, 1460. All in the public domain from Wikimedia Commons.