We Americans are squabbling these days like seven toddlers who've been asked to share four cupcakes. But we've got a big country, and I think we can achieve harmony with some judicious re-redistricting. It's a case of "united we kill each other, divided we sit down and reach for the remote."
So here's my stab at a more perfect union: the Autonomous Regions of America.
The yellow guns of Texaska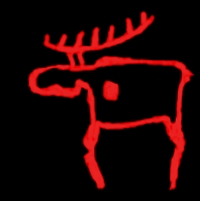 If you have to own a gun because you need to kill animals for food, or you just enjoy killing animals, or without a gun your penis shrinks, or you think you'll be able to defend yourself against other people with guns (which didn't work in Tucson, where two unarmed men took down a guy with a Glock) …
… or you might need to fight the government, and sure, your Uzi will be totally effective against the U.S. Army and an arsenal of nuclear weapons: then Texas and Alaska are for you. They're big enough that your chances of hitting someone by accident ("doing a Cheney") will be sensibly reduced. Texas has great chili, and Alaska has lots of defenseless elks. You choose.
A whiter shade of pale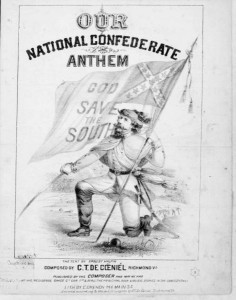 If you're a white supremacist, well, you should love me. My skin is so pale I'm practically transparent. But since white skin tends to age faster than dark skin, I don't know why you think it's superior.
Anyway, I'm giving you the South, aka The Confed, because a lot of you are there already.  This means that all the black people and white people who aren't supremacists will have to leave the South and join us in The Bleeding Heartland (see below).
But you white supes will have to be consistent. No watching sports that have black players; no jazz, R&B, or rock and roll.  Go here to learn about other African-American achievements you won't be allowed to take advantage of.
On the plus side: grits! And all those gorgeous old antebellum mansions.
Turn left at the peace sign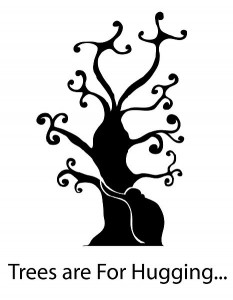 If you donate to MoveOn and Amnesty International, if you'd rather pay higher taxes than live in a country where people can't get health care, if you not only hug trees but sometimes consult them about important life decisions: your region consists of both coasts plus Minnesota.
The west coast is California, Oregon, and Washington. The east coast is New York and I think there's some other states. Go to New York and ask around. Minnesota gets included because I love Maud Hart Lovelace and Garrison Keillor.
We'll have Hollywood, both stock exchanges, a bunch of fun-loving, gun-fleeing Texans and Alaskans, most of the country's produce, most of its gays and lesbians and black people,  all of its redwood trees, and some really bitchin' beaches. Rock on.
Crops, cattle, and casinos
Not fussed about politics? How sensible you are. I wish I had your stress levels. No, honestly. And I've got a fine choice of regions for you.
If you just want to get on with your farming, then the Midwest, aka the Corn Patch, is for you. Thank you for your hard work and all the food. Please don't genetically modify it. You believe in God, right? He must have had his reasons for creating pests.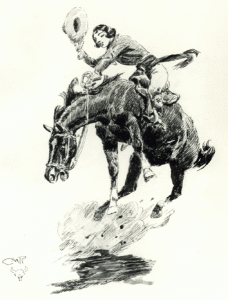 If you just want to get on with your ranching, I give you the Rodeo States: Arizona, Oklahoma, and New Mexico. Or you can move to Texas, but take a bullet-proof vest.
If you're a boy or girl who just wants to have fun, and for you that means drinking, smoking, gambling, and whoring – or, I suppose, being whored, although I fail to see – but then, the whole hedonist thing is lost on me anyway … what was I saying? Oh yes. Welcome to Nevada.
The Chief Joseph Counties
In each region, Native Americans will be given ten counties of their choice. The tribes will get to decide whether to let non-native Americans live with them. Native Americans, should you happen to choose Sonoma County in the Bleeding Heartland, please remember that I'm the one who made this rule on your behalf.
What did I leave out?
Idaho, Wisconsin, the Dakotas, Utah (Mormons only?), Florida (old people only?), New England (or is that part of the East Coast? I don't get out of California much), and those other states in the middle … what should we do with them? Suggestions in the Comments.
Freehand sketch of elk based on two similar rock paintings in Finland, by Tuohirulla, public domain. "Trees are for Hugging" by Notnarayan (Own work) [CC-BY-SA-3.0 (www.creativecommons.org/licenses/by-sa/3.0)], via Wikimedia Commons. Cowgirl by C.M. Russell and sheet music cover, public domain.