"Just delete it immediately," says my friend the haiku poet. "Don't be tempted to read it. Because if you read it, you might think, 'well, this one's okay,' but trust me, it's not. If it's marked as spam, it's spam, and you should just delete it without reading it, because … "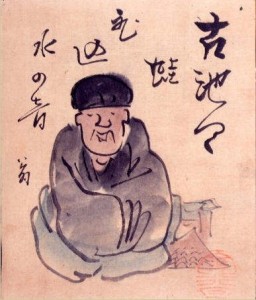 Yes, he is a bit long-winded for a haiku poet. I think he's saving all his concision for his craft.
I ignore most of my spam, but I do read the odd comment. Especially the odd comments. Sometimes I even talk back to them before clicking the Delete button.
Like this.
Comment: Remarkable things here. I'm having a look forward to contact you. Will you please drop me an email?
Me: I'm having a look forward to "no." *Delete*
Comment: Your posts are very short for newbies. Could you please extend them a little from next time?
Me: Short? My posts? Oh, right. You haven't read them. *Delete*
Comment: You are my intake. "To die for a religion is easier than to live it absolutely." – Jorge Luis Borges.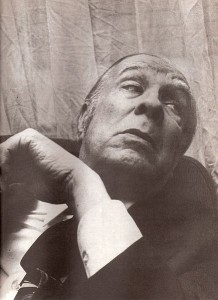 Me: I'm your "intake"? What? But Borges was probably right about religion. I wouldn't mind discussing that with you – wait, what am I saying? *Delete*
Comment: Youre so cool! I am very impressed by …
Me: I am fantastically cool. I even know how to use apostrophes. *Delete*
Comment: You have helped me tremendously with this wondrous insight.
Me:  Please pass that on to any literary agents you happen to know. *Delete*
Comment: Perhaps I'm treading a line between valid concern and paranoia, but to allow corporate laws to trump government laws makes me squinchy.
Me: Dude! Same here. I'm getting squinchier by the day. *Delete*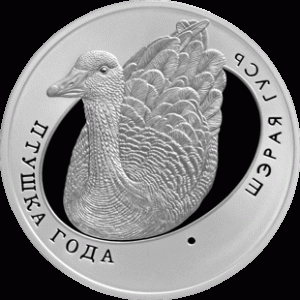 Comment: I hope you get it right. Bethesda has no experience with MMOs.
Me: And the grey goose flies at midnight. *Delete*
Comment: I was reading some of your content and I conceive this internet site is rattling informative!
Me: "Rattling" as an adjective? Hmm. Or is that an adjective? Is it one of those predicate thingies? Why didn't I ever learn the terms of grammar? But at least I know how to use apostrophes. *Delete*
Comment: We offer cheap NFL Nike Jerseys for women.
Me: Good for you. *Delete*
Comment: I will now snatch your rss as I cannot find your email link.
Me: Get your hands off my ass!
Me: Oh. "rss." Sure. Help yourself. *Delete*
Comment: Wonderful goods from you, man. I have understand your stuff previous to and you're just extremely excellent.
Me: What are you smoking, man? And may I have some? No, forget it. *Delete*
Comment: We've recently built a garden to egg on flourishing living and in the pink eating come up, and at this very moment we prerequisite people with gardening cross swords to resist the kids in repair the garden.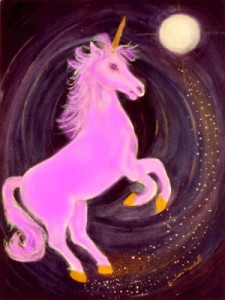 Me: Undulating pink unicorns frolic in the bookcase houseplant green vase cat licking her privates oh God I'm just describing what I'm looking at now. Nonsense is harder to write than it looks, isn't it? *Delete*
Comment: I'm looking into starting my own blog and was wondering what is needed to get set up? I'm assuming a blog like yours would cost a pretty penny?
Me:  I have never seen a pretty penny, but hundred-dollar bills are remarkably attractive. I wish I had lots of them. *Delete*
Comment: I like your website but you need to check the spelling on several of your posts. A number of them are rife with spelling issues.
Me: Look, I may not know a predicate adjective when I use one, but my posts will be "rife with spelling issues" when undulating pink unicorns frolic in the bookshelf. *Delete*
Comment: So why do I use the cliché "timeless classic" to describe the replica heritage clocks?
Me: Lack of imagination? *Delete*
Comment: I've read this post. Can I suggest you some interesting suggestions?
Me: No, you haven't, and no, you can't. *Delete*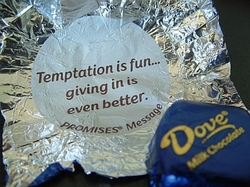 Comment: If you're eating lowfat, you're also eating low healthy fat …
Me: I'm eating chocolate. *Delete*
Comment: You're great. Maintain your good work within edge and also spirit electrical power ranking up.
Me: I'll certainly try. *Delete*
Comment: I wanted to type a quick note to express gratitude to you for those wonderful secrets you are placing at this website.
Me: Congratulations! It takes a particularly astute reader to pick up the secrets that I cleverly conceal in these blog posts. Obviously you've cracked the code, and now you've got all the cheap NFL Nike Jerseys, undulating pink unicorns, and spirit electrical power that pretty pennies can buy.
Comment: It's the best time to make some plans for the future and it's time to be happy.
Me:  You're right. *clicks EMPTY SPAM* Happy now.