Great works of literature can be discouraging for the novice writer. You labor for months to create something as enduring as Persuasian or Middlemarch, all the while suspecting that you're not quite going to make it with your own book, Bread-Pudding Days: a Novella.
But even the creative heavy-hitters made mistakes! Oh, they tried to cover their tracks, but by diligent sleuthing I've unearthed a collection of corkers. See if these don't make you feel better.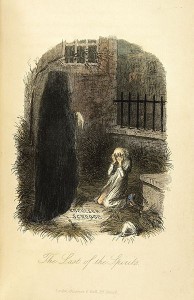 A Christmas Carol
In Dickens' first draft, Scrooge was haunted by the Toast of Christmas Past (burnt and tasting of coal), Present (cooling in a rack), and Future (limp and pre-buttered American-style). It was only when his friend John Forster said, "This story hasn't got the ghost of a chance," that Dickens saw the light.
Pride and Prejudice
The characters are only pretending that it's about class. In reality, Elizabeth Bennet is proud because she talked Jane Austen into making her the clever daughter and not the halfwit who gets stuck with Wickham.
And the man who plays Darcy is prejudiced against his role. He wanted to wait for Wuthering Heights, where he could brood in a more rampageous and rakehelly way. When told that in 34 years he'd be too old to play Heathcliff and would, in fact, be lucky to be cast as Lockwood, he relented, but his pique lasts through most of Austen's novel.
Sometimes a Great Lotion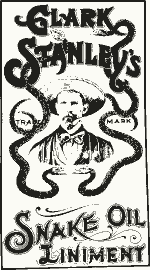 Ken Kesey was halfway through his account of a snake-oil salesman who accidentally creates a viable product – the "great lotion" of the title, which proves efficacious against scabies, rabies, and the mange – when he decided to make Henry Stamper a company owner instead. In another inspired change, Kesey turned the salesman's motto, "You'll outlive the itch!", into the catchier "Never give an inch!"
Return of the Nation
Hardy chose that title for a ripping yarn in which the United States begs to return to British rule, the citizens having discovered that taxation with representation isn't that much of an improvement, and the far-sighted anticipating that their descendants wouldn't have to wait months to see Downton Abbey.
The British would thus have acquired showers, orthodontia, and multi-ingredient sandwiches decades earlier, and the world would have been spared several "mission accomplished" wars.
But Hardy's publishers argued, forcefully, that he would lose the all-important American market, so he re-titled the book and made it the story of a homecoming merchant who marries the wrong woman. Hardy also rewrote his last novel, which he'd intended to be the story of a happy, successful man. But Jude the Mature never saw the light of day, and what we got instead is a total downer.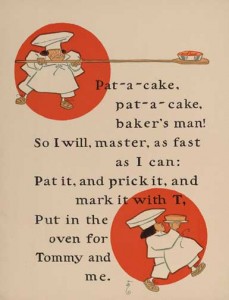 The Bun Also Rises
His PR people kept it a secret, but Hemingway was heavily into baking. However, even his name couldn't sell this cookbook, so he had it remaindered and tweaked the title for a story about expats and sex and bullshit.
I mean bullfights.
Jeeves Makes Change
A couple of careless typos are responsible for P.G. Wodehouse's greatest creations! Jeeves was originally written as a sales assistant in a tobacconist's shop, with Bertie Wooster as his dodgy, nicotine-stained boss. But when the typist rendered the title as "Jeeves Takes Charge," Wodehouse scrapped the "man behind the cash register" notion and re-purposed Jeeves into an omni-competent butler.
To Kill a Myna Bird
Harper Lee's unpublished homage to both Poe and Hemingway concerns a foul-mouthed bird that annoys the hell out of everyone, including the reader, until it gets shot by a manly bullshitter.
I mean bullfighter.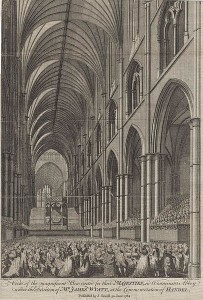 Downtown Abbey
Julian Fellowes' title for a TV series about Westminster Abbey, featuring a cartwheeling priest (Elizabeth McGovern), a virgin verger (Maggie Smith), a sexy sexton (Brendan Coyle), and the ghosts of dead poets, with Hugh Bonneville as Chaucer. Theme tune: "Downtown" by Petula Clark (which was originally called "Uptown.")
Magical Mystery Sewer
Yes, the Beatles were taking way too many drugs. A happy save by Patti Boyd, who pointed out that "tour" would make for more interesting scenery.
Back to Bread-pudding Days
I hope I've encouraged you to go back to your manuscript. May I offer a suggestion? Try a different title.