It wasn't a white Christmas I was dreaming of in the winter of 1987. In California we try to confine our snow to the ski slopes, where it can make itself useful.
No, I just wanted to host my family – parents, sister, and Aunt Catherine – in the house  I'd recently bought, a Victorian cottage  in Sonoma County. Despite its wee size, shabby furnishings, and lack of central heating, I considered it a perfect setting for the holiday.
It was a scene out of Dickens I was envisioning: fragrant fir tree, roasted meat, figgy pudding, and lots of Christmas carols, preferably sung on the front porch by angelic sweet-voiced children.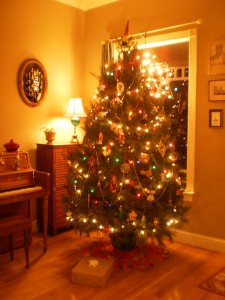 How did I get my fragrant fir tree home? Santa and his reindeer are never there when you need them! I remember hacking off the bottom branches with a pair of scissors and a dull knife. (All my knives are dull, as anyone who's tried to cook in my kitchen will tell you.)
I'd never done a roast and had no idea how to size a hunk of meat for five people. I bought a ham the size of a breadbox, only to be told by my family that they'd eaten ham at Aunt Catherine's the night before.
I'm not the sort of person who keeps a backup chicken in the fridge, so our Christmas dinner consisted of salad, potato chips, and grilled-cheese sandwiches. Dessert was ice cream and my sister's home-made cookies. I didn't have a clue how to make a figgy pudding.
And the Christmas carols? Well, the angelic children never showed up. Fortunately, I'd anticipated this possibility and bought some cassette tapes: "Christmas from King's College," "Nat King Cole's Christmas Song," etc. Which I duly played, and which had the odd effect of sending Aunt Catherine out to the front porch.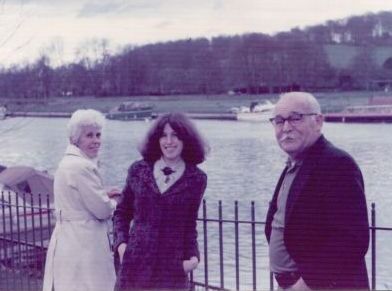 I didn't connect her exits to the fact that she'd lost her husband,  Hal, two years before. I was young and heedless – though more heedless than young – and to me, Christmas carols were simply some of the world's most beautiful songs.
I hadn't learned yet that they're also keys in a door that opens straight into the past.
Hal Nelson had married Aunt Catherine in 1957, when he was 47 and she was 49. Raised in an orphanage, he served in World War II and worked at Lockheed Missiles & Space Company for 30-plus years.
Hal was a conservative. We argued over my "hippie dippie" left-wing politics, and I disliked spending holidays with him and Aunt Catherine because he kept the TV turned up full-blast even when people were visiting.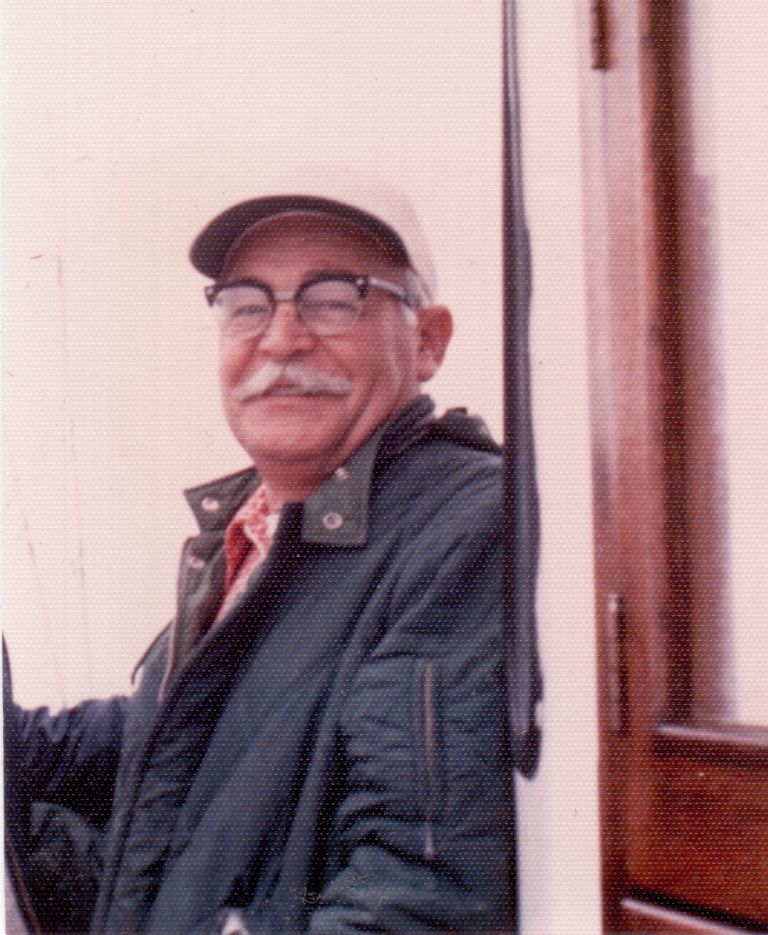 He loved muscle-bound programs. Fist fight, gun shot, commercial; gun shot, bomb blast, commercial. Whenever anyone expressed tenderness or a love scene interrupted the action, Uncle Hal would shake his head and say, "Mush."
His last days were spent in courageous determination to hide the pain he was in from the people who loved him. He died at home, nursed to the end by the wife who adored him. I had finally grown up enough to admire him, and I'd always loved him, but he wasn't someone on whom my unblemished happiness depended.
I didn't even know that there were people on whom my unblemished happiness depended. But there were, and all of them were in my house that Christmas, the year of the too-big-ham (which got donated to a homeless shelter a few days later).
So, still heedless, I kept playing the carols, not just that year but during later Christmases in my house, and Aunt Catherine kept stepping outside, and I never asked why.
In July 1993, it was Aunt Catherine who called to tell me – "Please sit down, hon" – that my father (her older brother) – had died.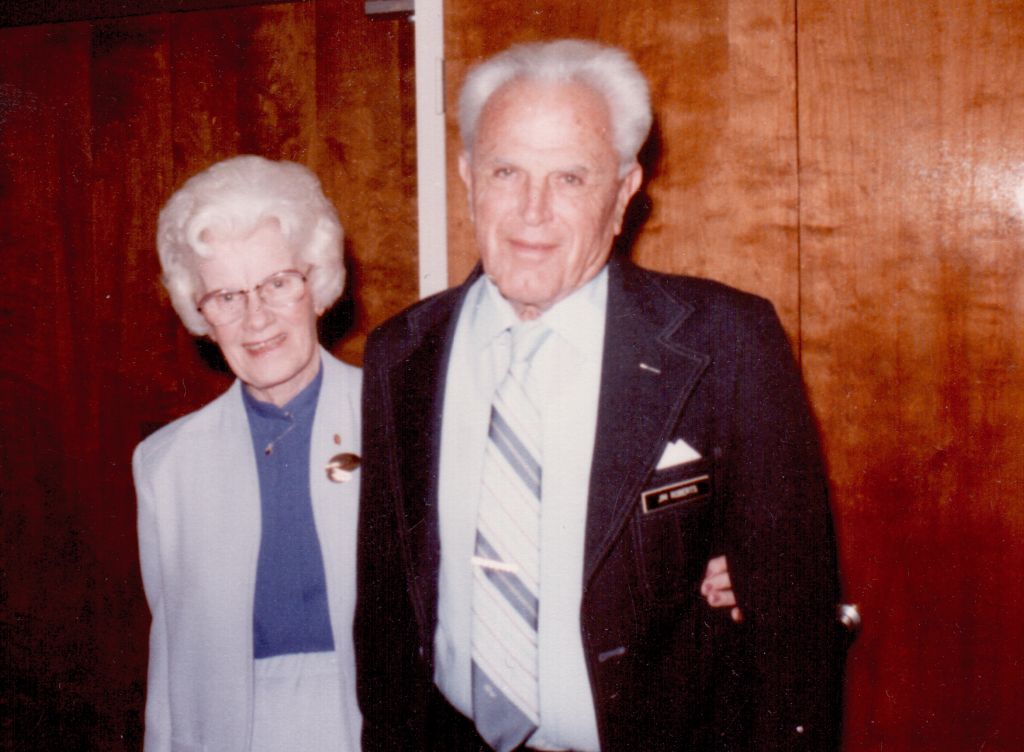 Six months later, she followed him to that place which is heralded (hark, the angels!) by the yule-tide story: Jesus "born that man no more shall die" to give us Heaven, Paradise, world without end, amen. My mother, the youngest of them, died in 2008.
And now it's that time of year again: roasted-meat, figgy-pudding, fragrant-fir. As I make my way down the aisle at the grocery store, the piped-in music changes to "Silent Night" or "The First Noel" or "Little Town of Bethlehem," and oh, Aunt Catherine!
Now I understand.
What's that, Uncle Hal?
You're right, of course, old darling.
"Mush."