It takes a spy to catch a spy. That's how developer Trevor Eckhart found a "mole" application that's installed on smartphones, can't be turned off, and logs the numbers you dial, the URLs you visit, even the content of your text messages. (Less logging is done for iPhones, apparently, although the app is installed on them too.)
I don't have a smartphone, so this app is missing out on some gripping material. If I bought a smartphone with an even more devious mole installed on it, here's what the app's maker might know about me after a few months of spying.
Rhiannon Paine: Activity to Date
Phone never turned on before 10:30 a.m. Not an early riser.
Number of followers on Twitter goes up on days when she doesn't tweet.
Claims to be "working" while on Twitter. Does employer know?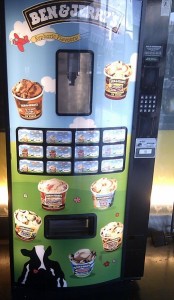 Advised friend "Stacy" that she's on a diet (phone call, 11/8/11, terminated 3:40 p.m.). At 7:27 p.m., tweeted: "#ameating Ben & Jerry's out of the carton." Liar liar, pants on fire.
She really needs to use stronger passwords.
Writing a novel called "Fall Crush" about "a house haunted by a frog woman." (Multiple references in email and tweets.)
Google search for "literary agents." Yeah, good luck with that.
Has taken 36 photos of her cat lying on its back with its paws in the air. All blurry.
Purchase on amazon.co.uk: "New Tricks" seasons 7 and 8. Conclusion: has a multi-region DVD player or a hacked Region 1 player.
Google searches indicate trip to England planned for summer 2012. London Olympics?
Long phone call to friend "Jackie" about whether to have a colonoscopy.
Six moveon.org petitions signed so far this month (details in log, attached).
Probable negative re. London Olympics. Describes self as "indifferent to sports" in current blog post.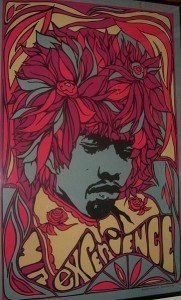 Recent mp3 downloads: "Heard It Through the Grapevine" (Marvin Gaye), "The Loco-Motion" (Little Eva), "Nowhere to Run" (Martha and the Vandellas).  She is so a baby boomer. But then we knew that. (Birth date on record, together with place of birth, Social Security number, approximate weight – adjusted for recent Ben & Jerry's consumption – and current trifocals prescription.)
Another picture of cat. Blurry.
Google search re. facelifts.
Query: isn't she too old to be calling her friends "dude"?
Just back from Occupy Santa Rosa (email to "Morgan," multiple tweets). Took 14 photos of the demonstration. Blurry.
Admitted to friend "Marsha" that she has never read The Canterbury Tales. And this despite her M.A. in English (uncertain how we found that out, but it's documented somewhere).
Friend from England coming to stay for 3 days. Has stocked up on tea, marmalade, Marmite, and biscuits. (Email to "Stacy.")
Calls cat "Bunny" (although its name is Luna) and talks to it in a high-pitched cooing voice. (Cross-reference to text message from English friend to her husband in Leeds.)
Photos of English friend at winery, on beach, in redwood grove. Blurry.
Uh-oh. Google search on "smart phone spy apps"!
No further information available.
Let's all sing this to the tune of "Secret Agent Man"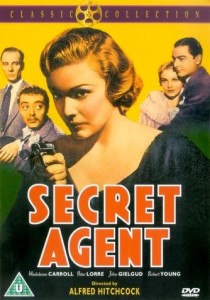 There's an app that spies on you unbidden
You can't tell because the app is hidden
With every move you make, another note it takes
Your privacy is shot, and I'm not kidding.
Secret agent phone!
Secret agent phone!
They really know your number
And they sure do know your name.
Caveat smartphone emptor
Though I've just made light of it and exaggerated its scope,  if you've got a smartphone, you might want to do some checking up on Carrier IQ (CIQ for short). I only hope that CIQ isn't running on my laptop, because in that case –