It's official: austerity is the new black. Yes, austerity is what you'll be wearing for spring, unless you're in the 1%, and Google Analytics tells me that only one of my readers falls into that category.
Hi there, super-rich person! Are you looking for a good cause? Do you need a writer to support?
While I wait to hear from him, I'll share some ideas for creative "re-purposing."
You wore it well
Did you know that ragged or too-tight jeans can be made into pot-holders? (Note: find someone who can sew. Don't try to use the jeans as-is, or you'll end up with burned fingers and a floor covered with bean casserole.)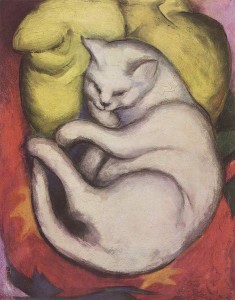 Or say you've got a fleece jacket disfigured with ugly brown stains that won't wash out. (What are those stains? The bean casserole? Okay, I'll stop asking.) Anyway, if you tuck the fleece inside a cardboard box, it will make a fine basket for your cat, Snoodles.
Or whatever its name is. I'm not stalking you, honest. If your cat's name is Snoodles, that's just a weird coincidence.
Songs sung blue
And what about the songs of the 1960s, those brave beautiful cries of hope, protest, energy, and defiance? We can re-purpose those too! Not only for the new austerity, but also for those of us who are approaching — or have already arrived in — Senior Citizen Land.
See my suggestions below. I'm sure you can think of others, especially if you play around with the titles. Put them in the Comments!
Talkin' 'bout my generation
You may be too young for these now, but just you wait, Henry Higgins. Just you wait.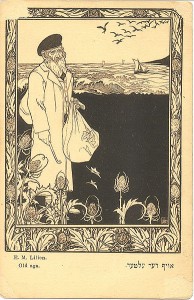 "Twist and Shout" – Ow! My back!
"Eight Miles High" – New location of the top floor.
"The Sound of Silence" – Turn up your hearing aids!
"The Weight" – I refuse to believe that this scale is accurate.
"I Can't Get No Satisfaction" – For women: This is a department store, right? Then why don't you carry Spanx? For men: Viagra has never let me down before.
"I Can See for Yards" – It may be time for new bifocals.
"I Saw Her Standing There" – But I couldn't remember her name.
"Stand By Me" – In case I start to fall down.
"Tell Her No" – I'm not ready to join a bridge club yet.
"We've Got to Get Out of This Place" – The senior discount ended at 5:30.
Bad moon rising
It doesn't matter what these songs used to mean, any more than it matters that you used to have a savings account. That's all over now, baby blue.
"Fortunate Son" – He's graduating debt-free even if his parents have to work through their 70s.
"Gimme Shelter" – Remember when the Motel 6 actually cost $6?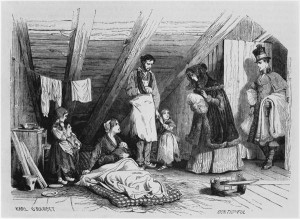 "For What It's Worth" – Dear Congressperson, here is my opinion of your bid to cut Social Security and Medicare.
"Shop Around" – But if you're an American with pre-existing conditions, forget about health insurance.
"Magic Bus" – I couldn't keep up the car payments.
"Chain of Fools" — Most politicians.
"If You're Going to San Francisco" – Take $10 in quarters and allow half an hour to find parking.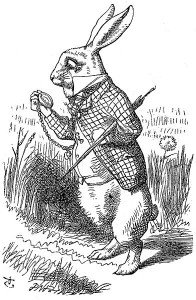 "White Rabbit" – Cheaper than chicken?
"Light My Fire" – The gas has been cut off.
"The Times They Are A-Chargin'" – So I can't read my favorite London and New York newspapers online any more.
"Blowing in the Wind" – My job. Your pension. Their house.
"Ain't Too Proud to Beg" – So here's my application for unemployment benefit.
"Break on Through to the Other Side" – Words of encouragement to my cat, Luna, as she bangs her head against the pet door, which is working about as well as the U.S. economy.
"God Only Knows" – How we're going to fix this mess.
"I Just Wasn't Made for These Times" – And neither were you. Don't lose hope, though, because I think we just might get through this together.
From Wikimedia Commons: cat by Franz Marc; "Visiting the poor" illustration, Paris, 1844 by Karl Girardet. With special thanks to DigitalDreamDoor.com.