I've been reading so many 1930s "Golden Age" English mysteries, I think I could write one in my sleep. In fact — [rummages through scraps of paper on night-stand] — I have written one in my sleep! Let's see if it's any good.
Chapter 1: Toast on the Terrace
Victim: Heigh-ho. Lovely day, what?
Murderer: Sorry, old boot, I've got to kill you now because of the secret thing.
Victim: What secret thing?
Murderer: That's for me to know and the reader to work out. [stabs]
Victim: Oh, I say, how frightfully rude. [dies]
Chapter 2: Miffed by the Mess

Lady Scrymshawe: What's this? A dead body? And I specifically told Halfpence to hand-brush the terrace! Tsk tsk, servants these days. You, gel — are you responsible for this outrage?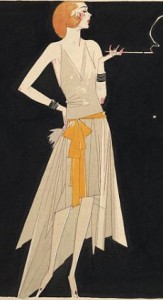 Arabella Posh-Totty: Rather not, Lady S. I'm young, I'm beautiful, and I was recently presented at court. And I'm madly in love with a handsome young Oxford graduate who's about to inherit a whopping great fortune, so as suspects go, I'm afraid we're just a couple of red herrings.
Neville St. Greville: Darling!
Arabella: Darling!
Lady Scrymshawe: Tsk, tsk, young people these days.
Chapter 3: Earplugs Advised
Jezebel Muck: Hiya. My name's a dead giveaway that I'm not out of the top drawer, innit? But my accent is so refayned I don't think anyone 'as noticed, though Lady Scrymshawe did give me the stink-eye at breakfast when I picked up me kipper with me 'ands. I'm 'ere to seduce the Marquess of Beau-Didleigh into marrying me. Can you tell I'm both common and oversexed? The others are medium-sexed, except for Neville. 'e's undersexed. Arabella is in for a rude awakening there.
Chuck D. Yanque: HI! I'M THE COMEDY AMERICAN! I TALK IN A REAL LOUD VOICE SO EVERYONE CAN LAFF AT MY AK-SENT!
[The other guests drift in, wearing inherited tweeds and pained expressions: the Marquess of Beau-Didleigh, Sir Hamish MacHaggis, Hector Spector (the Rector), and an old lady, Agnes DuProcesse, who is knitting a pair of breeches for her godson.]
Lord Scrymshawe: The police are here and wish to question us.
Lady Scrymshawe: In one's drawing-room? Tsk, tsk, the detective services these days.
Chapter 4: May the Force Be With Us
Chief Detective-Inspector Puddyng: Good afternoon. I'm –
Lord Scrymshawe: Great jumping show-jumpers! You're a gentleman!
Puddyng: Now that's curious, My Lord. How could you tell? Make a note of this, Inspector Underling, it may be important.
Underling: Very good, sir.
Lord Scrymshawe: It's your accent, man. That and your old school ties.

Puddyng: "For the apparel oft proclaims the man." Note that, Underling; I've done the obligatory quotation from Shakespeare. Ties, plural? Heavens, I'm wearing both Eton and Balliol! I must have a word with my butler. Now, I'm Chief Detective-Inspector Puddyng of Scotland Yard –
Lady Scrymshawe: Are you one of the Yorkshire Puddyngs?
Puddyng: Rather. Not the elder son, or I wouldn't be allowed to barge around arrestin' people, what? No, it's my brother who's saddled with the estate and the House of Lords, poor old blighter.
Neville: This is a relief, I must say. We shan't be questioned by someone with a frightful working-class accent.
Puddyng: Although Inspector Underling may want to say a few words.
Underling: I'll just take notes, sir. I know my place.
Chapter 5: Questioning
Puddyng: Good show. [consults a list] Now, Miss Muck. In what capacity did you know the deceased?
Jezebel: 'e had a very big capacity. Kept me up all night on more than one occasion. [Puddyng winces]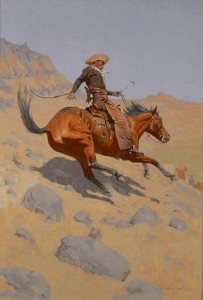 Chuck: SAY NOW, I HADN'T FIGGERED YOU FOR THAT KINDA FILLY! [Puddyng grimaces] WHAT SAY YOU AND ME SADDLE UP AND DO SOME ROUGH RANGE-RIDIN'?
Arabella: I must say, Chuck, that sounds like jolly good fun.
Neville: Arabella!
Arabella: Well, it does.
Jezebel: Put a ring on it and I'm yours, Chuckles. [Puddyng shudders]
Underling: Buck up, sir. You'll never make Superintendent if you can't question Americans and other commoners without coming over all faint.
Puddyng: Underling! Are you questioning my questioning?
Underling: Certainly not, sir. I know my place.
Chapter 6: More Questioning
Lady Scrymshawe: Will you be solving this mystery soon, Puddyng? One doesn't like to disoblige one's servants by being late for one's luncheon.
Puddyng: I must admit I'm stumped, Lady Scrymshawe. We haven't yet identified the deceased. Even Miss Muck here can't put a name to him, despite having tested his capacity.
Agnes: Ah, but I can, Chief Detective Inspector.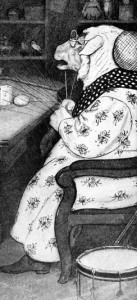 Puddyng: Now, now, Miss DuProcesse. Please don't waste our time by pretending that an old, sexually unappealing spinster like yourself might have anything useful to contribute. You stick to your knitting. You've dropped five stitches in those britches.
Agnes: Oh, how vexatious! But I not only recognised the victim, I can also "finger" the murderer – is that not the mot juste, Inspector Underling?
Underling: Honey swat key molly ponce.
Puddyng: [flinches] That's honi soit qui mal y pense. What have I told you about essaying French, Underling? Working-class people simply can't pronounce it properly.
Chapter 7: J'accuse!
Agnes: Chief Detective Inspector: you killed your elder brother, Francis Ian Gerald Grosvenor Yancy "Figgy" Puddyng, so that you can stop being a policeman and inherit the dukedom. That's his body lying out there on the terrace. Now, then!
Underling: You're under arrest, sir.
Lord Scrymshawe: He was too quick for us, Inspector. He's hanged himself.
Underling: What with? I mean, with whom? I mean –
Agnes: Both ties.
Underling: A gent to the end. A murderer most foul, but a very well-bred Puddyng.
Chuck: SO WHO'S GONNA BE THE NEXT DOOK AND INHERIT ALL THE MONEY?
Neville: That would be me.
Arabella: Darling!
Lady Scrymshawe: Come, everyone, there's the luncheon-bell.
Guests: Oh, rather. Quite. I say, it looks as if it will be fine for the shooting this afternoon …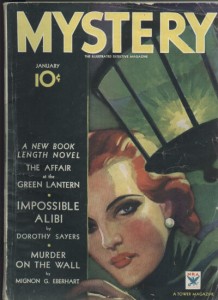 THE END
With affection, respect and gratitude to Dame Agatha, Dame Ngaio, Margery, and especially Dorothy L.