"You know you're a real San Franciscan if you don't even react when you see a naked person walking on the street." – from the SFGate Blog
Here's a true story about "the City," as everyone in the Bay Area calls San Francisco. ("So what's Oakland then," asked Eddie Izzard when he did "Dress to Kill" in San Francisco. "Just a collection of houses?")
It was 1972. I was in my early 20s and still a hippie. I'd grown my hair long, hoping it would look like Joan Baez's. But Joan's shiny mane seemed impervious to the City's famous fog, whereas my hair frizzed out in a triangle that matched the shape of my bell-bottomed trousers.
At home with Spark and Cyclops
My tiny studio apartment at the top of Nob Hill came with a Murphy bed that pulled down from the wall, a pint-sized fridge called Cyclops, and a 1930s-era gas stove called Spark. (They wore nameplates, and it seemed only polite to refer to them accordingly.)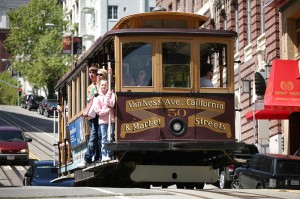 At night as I lay in the Murphy bed, I could hear the ding-dinging of the California Street cable-car bells, but also, less romantically, the 55 bus grinding up the hill behind my building.
I didn't own a stereo (or a car or a TV): I was saving money to travel. A friend gave me a Sears record player with speakers that flapped out at the sides. I bought an LP of ocean sounds; played at 16 RPM, it drowned out the traffic noises with an hour of waves-crashing-on-beach. Most nights, I slept.
Jobs vs. principles: jobs win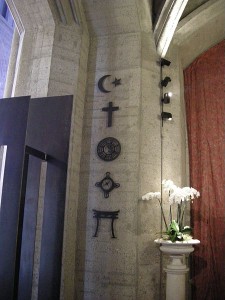 On weekdays I'd get up, eat breakfast, dress in bell-bottoms or a maxi-skirt, and walk half an hour down Nob Hill to the San Francisco office of Harcourt Brace Jovanovich on the corner of Polk and Geary. Sometimes I'd call in at Grace Cathedral to hear the choirboys practicing.
My job for HBJ's school textbook department was to take phone orders and write letters to teachers extolling the virtues of our books. This struck me as dishonest. I hadn't read the books, so how could I know they were any good? Still, it beat my summer job back in college: typing weapons specifications for Lockheed Missiles & Space Company (numbered paragraphs, manual typewriter, two carbon copies).
Comic relief at HBJ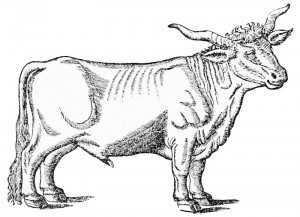 Our foreign-language textbooks were tricky for the harried school employees who had to order them. I got one request for 15 copies of "Joaquin ah dess enwiss" (Joachim A Des Ennuis). Another school needed "that book about hay and bacon" (Hay un Toro en Mi Balcón).
The usual mispronunciation of C'est La Vie turned into a family joke. My sister and I, when confronted with one of life's minor slings and arrows, still shrug it off with, "Oh well. Sest lah vye."
Just two bills
We got paid on Fridays, and at noon I'd walk up Polk Street to deposit the check in my version of Jessica Mitford's famous "running-away account." Mine was a going-to-England account and strictly for savings. I didn't have a credit card; I didn't need checks. I got money orders for the two bills I had to pay each month: telephone and rent (which included utilities).
Back then, Polk Gulch, as the neighborhood is known, was HQ for the City's LGBT community, so my walk took me past several gay-themed shops. I saw the double meaning in Hard On Leather, but it was years before I got the joke of the alcohol store called Sukker's Liquors.
Are we getting to the point of this story soon?
Across the street from Sukker's Liquors was a woman's clothing store that I popped into occasionally. I couldn't afford to buy anything; I just liked to hang out with the clothes. I was in there one day, fondling the blouses in the company of a few other girls, when a gorilla walked in. We looked up – "Huh. Gorilla" – and went back to our shopping.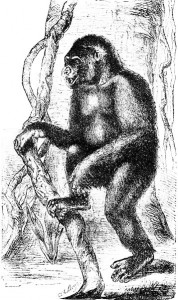 The gorilla – or rather the man in a gorilla suit – lingered, trying to attract attention to himself by saying "Hoo hoo hoo!" and poking a mannequin with a banana. But the clothes were, oh wow, cool, man – some of them looked like things Joan Baez might wear! – and we paid him no heed.
So he left, unnoticed, and shortly afterward I resumed my course toward American Savings. There was the gorilla up ahead, brandishing his banana and hoo-hoo-hooing along the sidewalk, and there was everyone else, ignoring him.
You know you're a real San Franciscan when you don't even react when you see a naked gorilla walking on the street.
You should visit the City. Our golden sun will shine for you. Unless, of course, the weather happens to be foggy.
Credits
Cable car: I, Daniel Schwen [GFDL (www.gnu.org/copyleft/fdl.html) or CC-BY-SA-3.0 (www.creativecommons.org/licenses/by-sa/3.0)], via Wikimedia Commons
Grace Cathedral: I, Sailko [GFDL (www.gnu.org/copyleft/fdl.html) or CC-BY-SA-3.0 (www.creativecommons.org/licenses/by-sa/3.0)], via Wikimedia Commons
Bull: [Public domain], from Popular Science Monthly volume 47, via Wikimedia Commons
Gorilla: [Public domain], ], from Popular Science Monthly volume 28, via Wikimedia Commons