Yesterday I got a call from another friend who's about to lose his house. When I went to buy a greeting card, I couldn't find one. The banks are doing brilliantly out of all this misery, so why shouldn't Hallmark make its mint? I thought of four cards without even trying hard.
CONGRATULATIONS ON YOUR LOAN MODIFICATION! YOU ARE, LIKE, THE ONLY PERSON I KNOW WHO ACTUALLY GOT ONE!
A LITTLE BIRD TOLD ME ABOUT YOUR SHORT SALE. HEY, AT LEAST YOU AVOIDED FORECLOSURE.
FORECLOSURE? WELL, IT COULD BE WORSE, YOU COULD BE BANKRUPT.
NOW THAT YOU'RE BANKRUPT, I BET YOUR CREDITORS ARE SORRY.
Comedians should be doing well out of this too. Plenty of jokes to be made. "My sale was so short, you could barely see the top of the realtor's head."
Okay, maybe not.
How to get your loan modified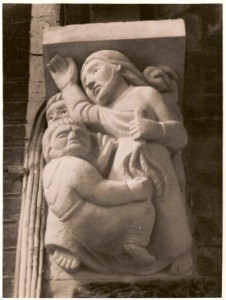 From what my friends tell me, trying to get your mortgage loan modified is like carrying out a Socratic argument with an unusually cretinous sheep while wrestling with snakes in Jell-o. It seems to go like this.
The bank asks for papers covering every detail of your life from infancy to 10 years in the future, including all your tardy notices from grade school and that fan letter you wrote to a slightly embarrassing movie star when you were 16.
You send the papers.
The bank writes back, stating that you left out page 165 of Form 42-1020.
You write back and ask to have Form 42-1020 sent to you.
The bank ignores you, except to send you threatening letters.
You call the bank. Someone with an accent not acquired in your country professes total ignorance of Form 42-1020. If you're in the U.S., you'll get someone with an Indian accent who calls herself Heather. If you're in Mumbai, it'll be a Yank who calls you "Dude" and says his name is Ashram.
The bank is not just sending threatening letters now. It's calling you daily and leaving messages like, "You know your cat, Bugaboo? Do you want to keep her alive? Then send us money."
The bank writes again, saying they still need page 12 of Form 69-7600.
You write back, asking if it's page 165 of Form 42-1020 or page 12 of Form 69-7600, and in either case, would they please send you the form?
The bank writes to say that since you have not sent pages 10 to 25,000 (inclusive) of Form We're Just Making This Up Now, they are turning down your request for modification.
Therapists – that's another profession that should be raking it in. Or would be, if anyone had money for therapy.
Jefferson and Twain weigh in on the subject
Thomas Jefferson knew a thing or two about banks: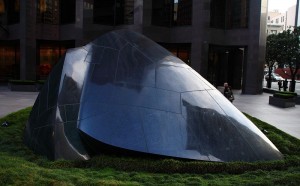 "I believe that banking institutions are more dangerous to our liberties than standing armies. If the American people ever allow private banks to control the issue of their currency, first by inflation, then by deflation, the banks and corporations that will grow up around [the banks] will deprive the people of all property until their children wake up homeless on the continent their fathers conquered. "
Or, as Mark Twain put it more succinctly, "A banker is a fellow who lends you his umbrella when the sun is shining, but wants it back the minute it begins to rain."
One more greeting card
Oh do not cry, for here's the deal,
I am still here, with curb appeal,
I am the house that sheltered you
As now I'll do for someone new.
You lost your job, you had bad luck,
But do not wail and say "oh fuck."
The banks make rules you must obey.
You could not pay. Now go away.
Does anyone know of any nice rental properties in Healdsburg or Morgan Hill?
Sculpture of "Christ evicting the money-lenders" by Dennis Huntley. Photo of "Transcendence" by Dgies. Both photos from Wikimedia Commons.