That quotation came to mind as I read about agents of the TSA groping U.S. airline passengers, including a terrified 3-year-old girl.
What, I wondered, does TSA stand for? Tactile Searchers Association? Touchers & Strokers Anonymous? My suspicions darkened when I looked it up on Google and the first hit was a transcript from Glenn Beck's program on Fox News, November 17.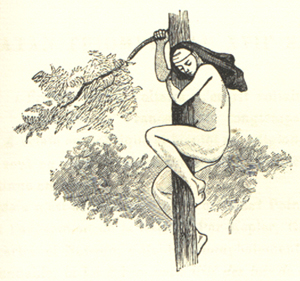 It's not easy for a tree-hugging California liberal to countenance the Beckster. But a transcript is a good way to plumb the wonders of the man's mind without actually having to listen to him, so let's take a gander, as he might say.
He starts the broadcast by nailing down his folksy, all-American credentials, pretending he doesn't know which member of the British royal family is getting married even though he'd just seen the story on TV. Prince William? Prince Harry? George III? One of the corgis?
Vague on the details but still keen to be helpful, he offers us his take on this insignificant story. "If he's like his dad, you better check the stable girl – you know what I'm saying?"
After expending another 237 words to prove that he doesn't "give a flying crap about the English royal and his love life," Beck switches to the subject of the TSA. And dear readers, please hold me, because I'm scared. I think Glenn Beck agrees with me.
En garde!
I wasn't sure at first because of the man's style, which stumbles around like Frankenstein's monster, lunging at things it wants to say without actually saying them. Like this: "The liberal and the conservative press are getting the story wrong and they're mixing things … Do your own investigation and draw your own conclusions because there are too many sloppy people out there. Guard your honor and guard your integrity and your word on this."
Got that? Lock up your honor, your integrity, and your word – I'm not sure which word, maybe just choose one, like "buffoonery" – because there are sloppy people out there, mixing things.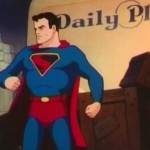 The TSA's X-ray machines, says Glenn, "have been in the wings for some time" – anxiously rehearsing their lines and adjusting their false mustaches. "They are so strong they can literally see underneath people's clothing. It's like you have Superman guarding our airports, except – not so much."
That takes care of the X-ray machines. On to the agents, who "proceed to perform a pat-down." But not "the old school pat-downs, you know, where they do it like this. And they run on your arms and under your arms and under, you know, your legs. Yes, yes — not now." Aw, Glenn. Just when we were starting to get excited.
The new school pat-down
At last we get Beck's opinion of the TSA's new method: "a sliding hand motion – to use a technical term … let's use something that actually I could see happening in my life. My 5-year-old son getting his genitals – having a 40-year-old man, you know, in a rented suit using a sliding hand motion on his crotch. Oh, I'm totally fine with that."
Meaning that he isn't. He doesn't think that people should have their bodies groped in airports. Glenn Beck agrees with me about something. And why? Because he can imagine it happening to his 5-year-old son.
It's this ability to imagine bad things happening to yourself or to people you love that's usually absent from right-wing Republicans and their Fox News shills. They can't imagine losing their homes, getting laid off in a recession, needing Social Security, being gay, being Muslim, going without medical care, putting their kids to bed hungry, wearing a rented suit. Can't imagine not being white, straight, rich, lucky, and American.
And if you can't imagine it happening to you, then you don't need to care about it.
Glenn: keep imagining. You might be surprised what you start to feel. Also, it's Prince William.
TSA: yes, security's important, but if we followed your logic, we'd all be strip-searched before we got on a bus, a train, or the New York subway. Most of your agents don't want to feel around in strangers' underpants, but they're scared of losing their jobs if they don't. And have you considered that many members of the public have been raped or molested? They don't need reminders. Think of another way.
Credit where it's due
I'd like to pretend I knew the butterfly quotation is from Alexander Pope's "Epistle to Dr Arbuthnot," but in fact I remembered it from a London Times editorial about the 1967 drug trial of Mick Jagger and Keith Richards. I believe it still stands as the only time in his life when Keef was compared to a butterfly.
Thanks as always to Wikimedia Commons and Wikipedia. Please consider donating to Wikipedia here.